Original BL Mobile Game Now Open for Pre-registration!
Greetings! We are Infinity Alpha, a Taiwanese BL game developer. After months of hard work and joint development with SGArts, developers of TenkafuMA, we are finally getting close to releasing our brand new, completely original BL game - NU: carnival. To all you BL lovers out there: we cordially invite you to join us in our magical new world, where both people new to BL and BL connoisseurs can fully enjoy yourselves!
NU: carnival is a social simulation RPG developed for mobile devices where each character is brought to life in full animation, allowing you to witness every movement and feel every emotion. Add to that the complete Japanese voice track and you get an experience that takes all those touching and intimate moments to the next level!
The hero of our story is Eiden, a sex toy designer who one day, while working overtime deep into the night, comes into contact with a mysterious "neon gemstone" belonging to an important client. Before he knows it Eiden loses consciousness, only to wake up in a whole new world...


The inhabitants of this mysterious land, known as the Klein Continent, draw power from a mysterious force they call essence. Each individual's essence has its own unique scent which intensifies whenever their essences levels begin to rise.

Eiden's own essence, as it so happens, is considered particularly high-grade by the residents of this new world. Essence has a direct link to its owner's sexual desires and the optimum method for replenishing or regulating essence levels is to mix bodily fluids by getting down and dirty...
Growing up in an orphanage, Eiden developed a strongly independent personality. He first came to terms with his sexuality during puberty and has since had several on-off relationships. He enjoys playing the role of both bottom and top and when it comes to sex, he's very open-minded with a long list of fantasies and desires.
A familiar created by the Grand Sorcerer, Aster is a vampire who sucks blood to replenish his essence levels. As a merchant and businessman, he's been able to amass a huge fortune. His mansion located in the Royal City has become the base of operations for the clan members as they provide assistance to the kingdom.
Also a familiar created by the Grand Sorcerer, Morvay is an incubus who sucks the "vitality" out of his victims to replenish his essence levels. He finds it hard to hide his true feelings, resulting in him regularly being teased by Aster. He spends most of his time flying around gathering intelligence, as well as searching for his next nutritious "meal".
Descended from the famous Great Serpent of legend, Yakumo has inherited a vast amount of power. When he was a child, he was found by an elderly couple who brought him back to their village and raised him as their own. Kindhearted and polite, he lives a cautious life, ever fearful of the huge power he possesses going out of control. If Yakumo gets angry, you better run.
Pre-registration Rewards
NU: carnival is forecast to be released in Q1, 2022, and pre-registration starts today! Once pre-registration numbers reach the targets, all players will receive Essence Vials, Secret Gifts and more! Once pre-registration breaks 50,000, all players will be rewarded with 10 FREE summons! Share the news with your friends and follow the link below!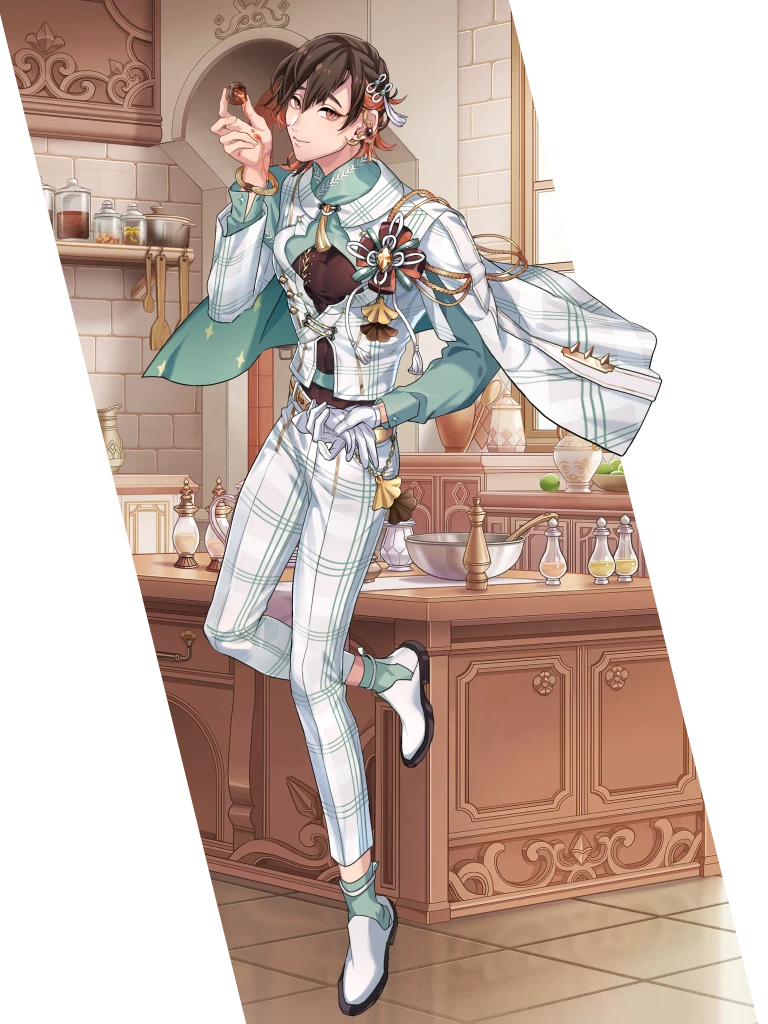 必玩推薦